Hire Kapil Thukral
Hey, I am Kapil Thukral CEO of India's #1 Rated Social Selling Training Company, an Investor, Social Selling Trainer & Virtual Selling Trainer, LinkedIn Personal Branding Specialist, Side-Hustler & Solopreneur Coach and Six times #1 Best-Selling Author on Amazon.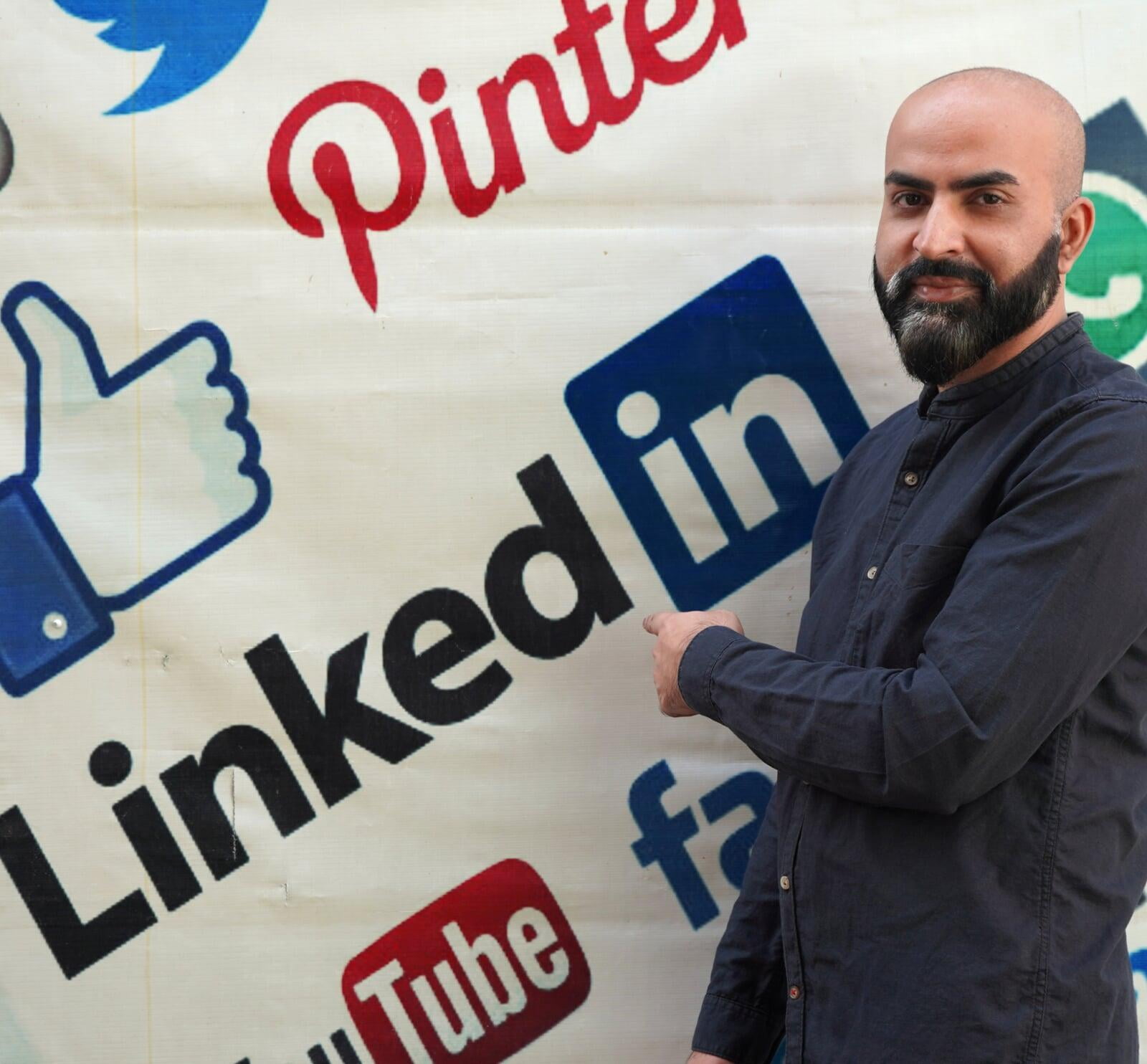 I am a successful and accomplished 1st Generation Entrepreneur, an Author, Solopreneur Coach, B2B Sales Professional, Sales Trainer, Video Enthusiast and LinkedIn Specialist.
I try to bridge the gap between theory and practical.
I am passionate about sales,
solopreneurship,
marketing, video production, writing and content creation, and digital skills building and this passion has encouraged me to experiment with the various methodologies and tools.
I have successfully used the telephone, email copywriting, LinkedIn social selling, video prospecting, Facebook Marketing, Google SEO, eBooks, and videos to build funnel, generate leads, set meetings, and map accounts. And later on, I have developed my training content based on my actual field experience. I am a firm believer in "Walk the Talk", and my training programs have fetched me a rating of 4.6 out of 5 and over 80 LinkedIn Recommendations from experienced professionals, who have an average work experience of 15 years.
I have worked with the Sellers and Leaders of Fortune 500 companies and alumnus of IITs, IIMs, ISB, XLRI, IMT and other tier-2 & 3 institutes along with individuals like Doctors, Teachers, College Professors and solo-business owners.
I love to take up new challenges and in the past; I have taken up multiple challenges with startup founders primarily to set up their sales funnel and ramp up their sales teams.
For more details, please visit my LinkedIn Profile:
In 2020, I authored 5 best-selling books and out of five, one became #1 and one became #2 Best Selling Book on Amazon
In 2021, I authored 2 books, and both the books became the #1 Best-Selling Books on Amazon.
In 2022, I authored 1 book, and that book also became the #1 Best-Selling Book on Amazon.
In 2023, I authored 1 book, and that book also became the #1 Best-Selling Book on Amazon, and one book of 2020 Virtual Side Hustle also became #1 Best-Selling Book in the year 2023.

For more details, please visit my Amazon Page:
https://www.amazon.com/author/kapilthukral
I have invested more than USD 20,000 in self-learning, tools and gadgets, this investment will help you to gain industrial insights and build your business competencies, and hence remove the self-doubts. This year, I am looking forward to take-up the challenges with a growth-minded individuals or growing organization to help them achieve their goals.
The wealth of knowledge, wisdom, experience and tools that I bring will surely help you to grow your sales, marketing, and build your personal brand, camera confidence, and online courses. I can also help you to write and publish your best-selling book on Amazon.
How does this sound?